Complaints
In the event of a defect in the goods, the Buyer has the option of complaining about the defective goods on the basis of the warranty provided for in the Civil Code.
Using the warranty, the Buyer may, on the terms and within the time limits specified in the Civil Code:
Submit a price reduction statement
In the event of a significant defect - submit a statement of withdrawal from the contract
Demand that the item be replaced with one that is free from defects
Demand that the defect be removed
If it turns out that in order to consider the complaint, it is necessary to deliver the advertised goods to the Seller, the Buyer is obliged to deliver the goods to the address provided by the seller.
Complaints regarding the operation of the Store should be sent to the e-mail address indicated in § 2 of the Regulations.
Consideration of the complaint by the Seller will take place within 14 days.
Formy płatności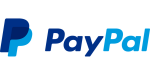 Sposoby dostawy

Bezpieczne zakupy
This website uses cookies. By using the website, you consent to their use in accordance with the current browser settings. For more information on the purpose of using cookies and the possibility of changing cookie settings, click here:
Cookie policy